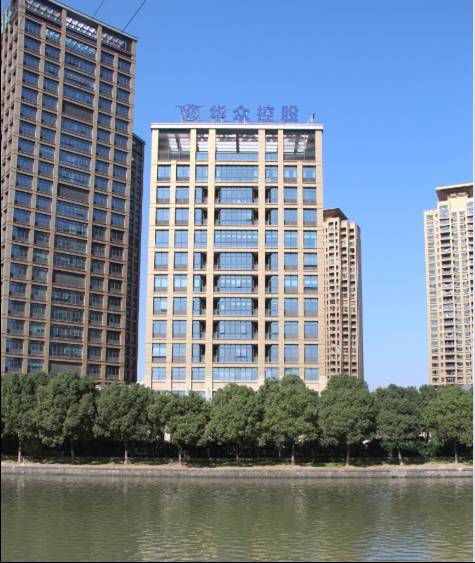 Huazhong In-Vehicle Holdings Company Limited ("Huazhong In-Vehicle " ; SEHK: 6830.HK) is one of the leading auto body parts manufacturers in China, specialized in auto body parts, automotive electronics technology, energy saving, etc.. Founded in 1993, the Group is headquartered in Ningbo, China. After 20 years of growth and development, Huazhong In-Vehicle has become a well-known benchmarking enterprise in the industry.

Leveraging the Group's "Based in China, facing the World" business strategy, the Group has established a broad client base which includes major Chinese automakers, the Chinese joint ventures of internationally renowned brands and overseas clients such as FAW-Volkswagen, SAIC-GM, Changan Ford, Beijing Benz, Chery Jaguar Land Rover, etc., and has built long term relationships with these clients. Huazhong In-Vehicle's main products include automotive interior and exterior decorative parts, automobile engine parts, automobile seat components, high-end non-woven fabrics for car door panels, casings of air conditioners, hoods for yacht engines, etc.. With the vertically integrated business model, the Group is capable of providing one-stop solutions to its clients.

Design and R&D are Huazhong In-Vehicle's competencies. The Group has established its design and R&D centres in Ningbo and Germany, supported by an experienced R&D team composed of over 200 professionals. The Group stays synchronized with automakers in China and overseas in the design and R&D work and offers design solutions on new materials usage and auto body parts weight reduction; The Group has over 20 production facilities in China and overseas, located in Ningbo, Hangzhou Bay, Changchun, Yantai, Qingdao, Tianjin, Chengdu, Chongqing, Changsha, Foshan, Guangzhou, Wuhu, Germany respectively ( with R&D of moulds, equipment and manufacturing) with over 3,000 staff. The Group is committed to developing high quality and advanced products, and offering comprehensive solutions on optimized and appealing body parts for its clients.